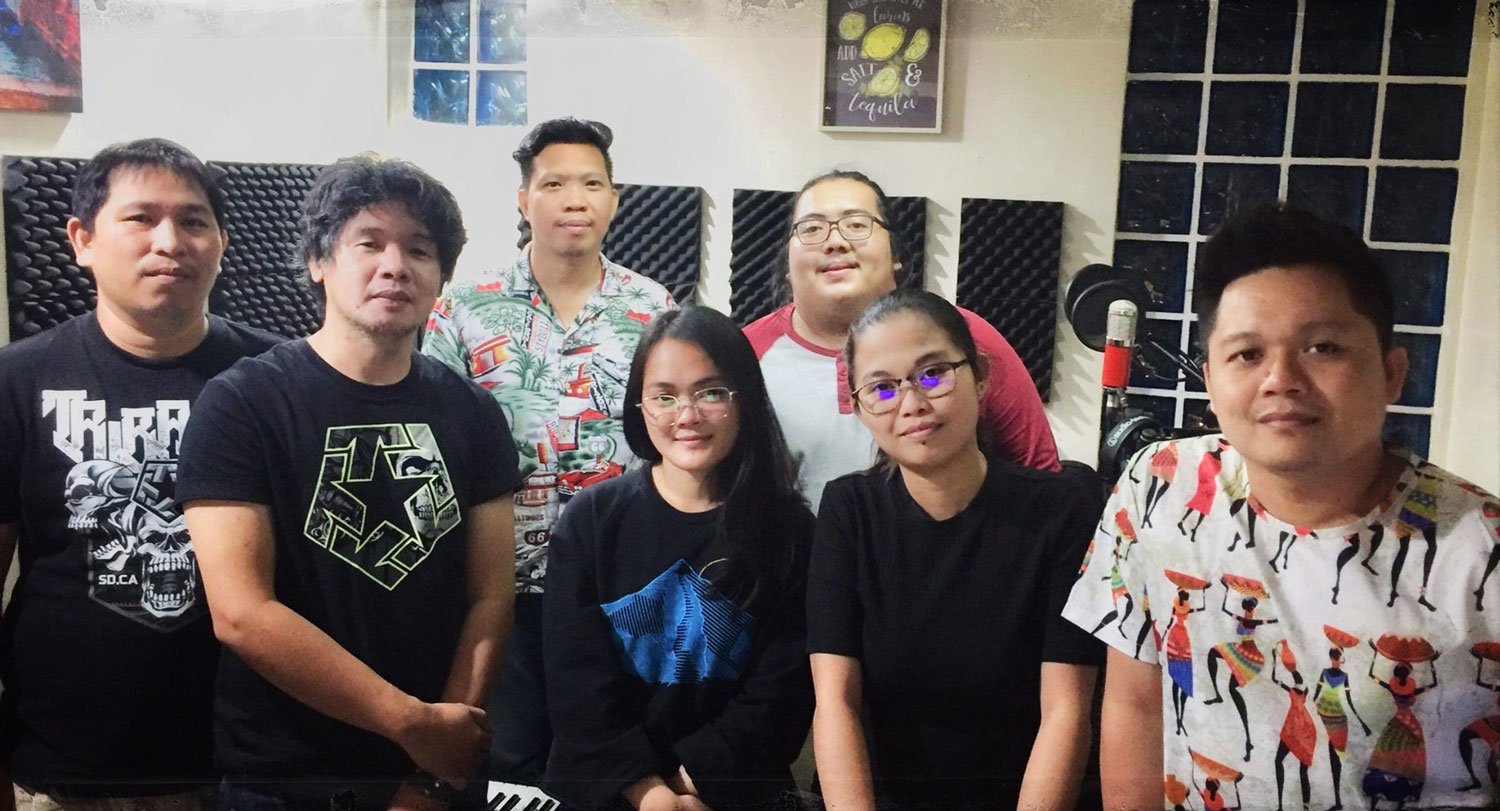 It was purely love for music that serves as the driving force for Simplicio "Emping" Kiskisan Jr. the guy with a very simple goal to perform and express himself. His heart and soul collided with his genuine consummate interpersonal skill that makes him irresistible to everyone.
During his younger years he discovered the passion and relentlessly continue performing on stage in front of his peers, family and local fan base. He is from the island of Bugtong Pio V. Corpus Masbate (Rodeo Island) and started as a drummer for his local church. His enthusiasm did not stop from hitting the hi-hats nor kicking the lowest note of the so called drums but he then started singing where the local girls are screaming his name. At that point, he was amazed of the current status quo of being a rock star and beginning to discover rock music. It was the Philippines' one of the most iconic rock band "Eraserheads" from Luzon pave the way for his love for rock music and wondered if he could start his own rock band.
The year 2006 was a milestone when he was part of the defunct band Assembly Language where all of the members are students of CIT-U. The band made some remarkable hit songs and one of which is "Chinita" a song he wrote for a very beautiful girl from Carcar City. The band then toured, made a lot of gigs for a couple of years and even tried their luck in Manila for a recording deal and became a member of FILSCAP an organization empowering artist. Unfortunately the band was left with two original members and the hunger for success was somehow diminishing. It was in 2013 where he decided to go on solo. He then released an album "TUNAY" distributed by Neptune Media Publishing House in June 23, 2017 that includes 7 tracks and available to all digital music store.
The year 2018 comes another moment for Emping and his all star band members namely; Leonardo "Jun" Abasanta Jr. – on drums – a drummer for "Makadawa", Mary Rose "Jiji" Toting – bass – the bassist and bandleader of the All-female iconic band in Cebu "The Greenberries", John Pons "Tampus" Tiu – guitar – a native of Masbate and a rock star neighbor of Emping and from the band "Adeline", Sean Estrella – percussions – the drummer of the band "Handicap Version", next is Amuel Rayz "Amuel" Terariray – guitar – the guitarist of "Metal Instinct" and the former bassist of "Indephums", and lastly, the youngest in the group RJ Cuyos – keyboards – from the band "Banda Unica" which was formed during her college years and was once a member of "Michael Angels Female Band", where the front man Emping who was invited as a judge in a Battle of the Bands, saw her played and came to think of recruiting her for the group. This power house line up would surely leave an indelible remark to the music scene. The sophomore album "BUGTONG ISLA" was released last October 13, 2018 with 8 all original songs (English, Tagalog and Bisaya) at Tonyos Talisay.
Right now, marking its name as "Online Sensation"in a lot of online radios around the world which most of the listeners are OFW's. One of the most requested song from their upcoming 3rd album is "Ikaw Ang Pag-ibig" which became a hit followed by the other songs "I need you tonight, Wag Kang Mag Kunwari and Falling Stars. All albums are already available in digital music distributors.
His support to the BISROCK movement continues as he is a proud bisrock song writer. These routes that he is taking is part of the movement and would surely help the scene regardless what the outcome is.